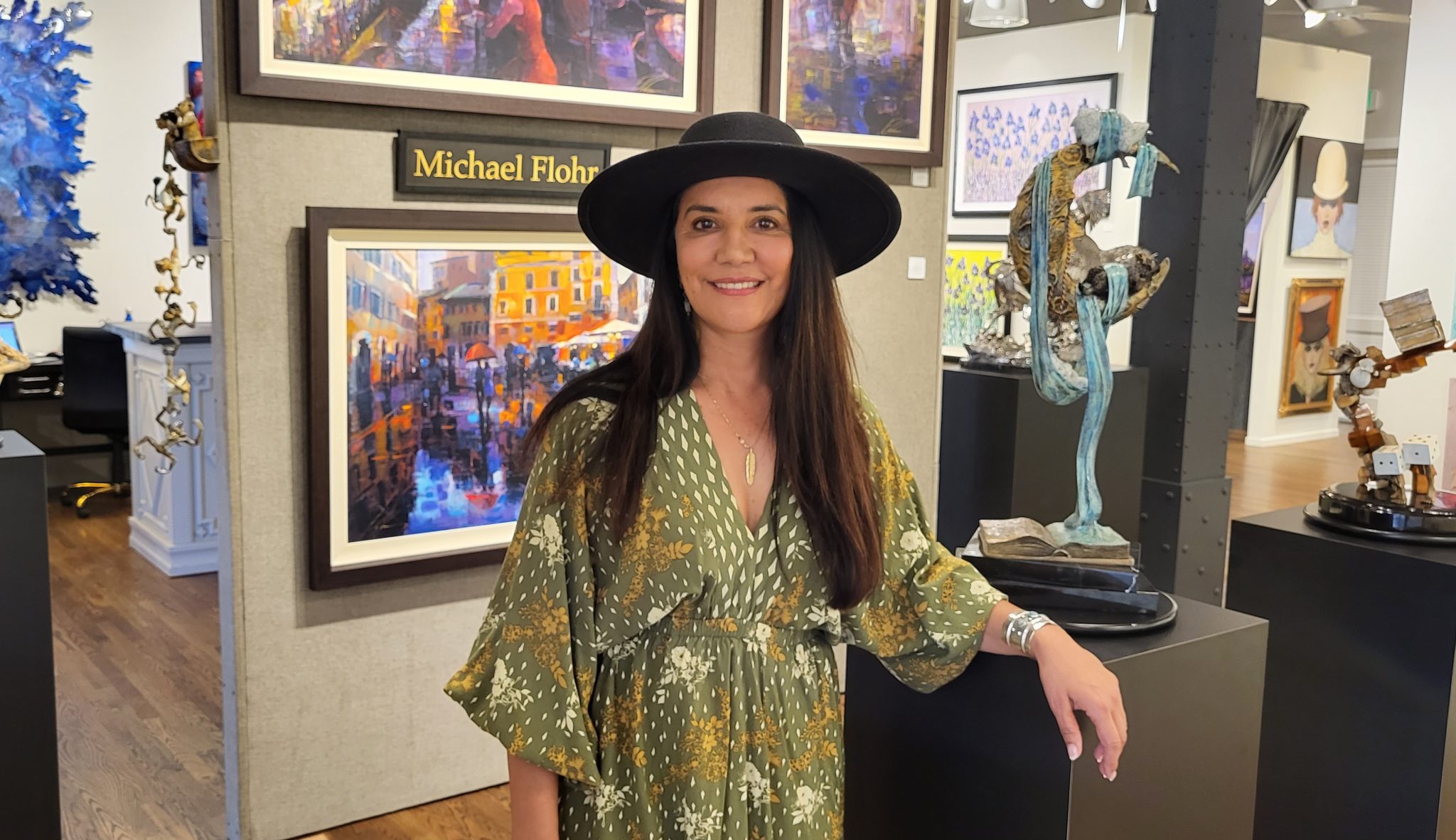 30 Aug

LIVING IN THE CITY: The Art Of The Matter – Story of Ruth-Ann Thorn

Thank you Ron Donoho for this wonderful story on our client Ruth-Ann Thorn in the San Diego Sun. Read the story. "Living In the City" is the San Diego Sun's feature Q&A with downtown San Diego residents. It's a way to get to know the city by meeting the people who live here.

Ruth-Ann is definitely a juggernaut business woman who is kicking butt and taking names as they say. Her story and background are quite interesting and impressive. She is a Native American and doing her people very very proud.

She just recently returned to the downtown San Diego area but openingan art gallery, EC Gallery, in downtown San Diego but she has actually been in business for 27 years as an art gallery in San Diego. An interesting note, she is the ONLY native-owned business in downtown San Diego.

It's ironic how native people weren't allowed to own businesses when the Gaslamp was developed in the mid-1800s, and she is the first tribal member to open and operate a business here.

Also, Ruth-Ann was just appointed as a board member of the ICA Institute of Contemporary Art. The first tribal member to be appointed on the board.

BTW, if you are ever in the downtown Gaslamp area take a look at her gallery. There are so many cool and fun things in all price ranges including the Dr. Seuss collection.

Get to know her and read the story here.