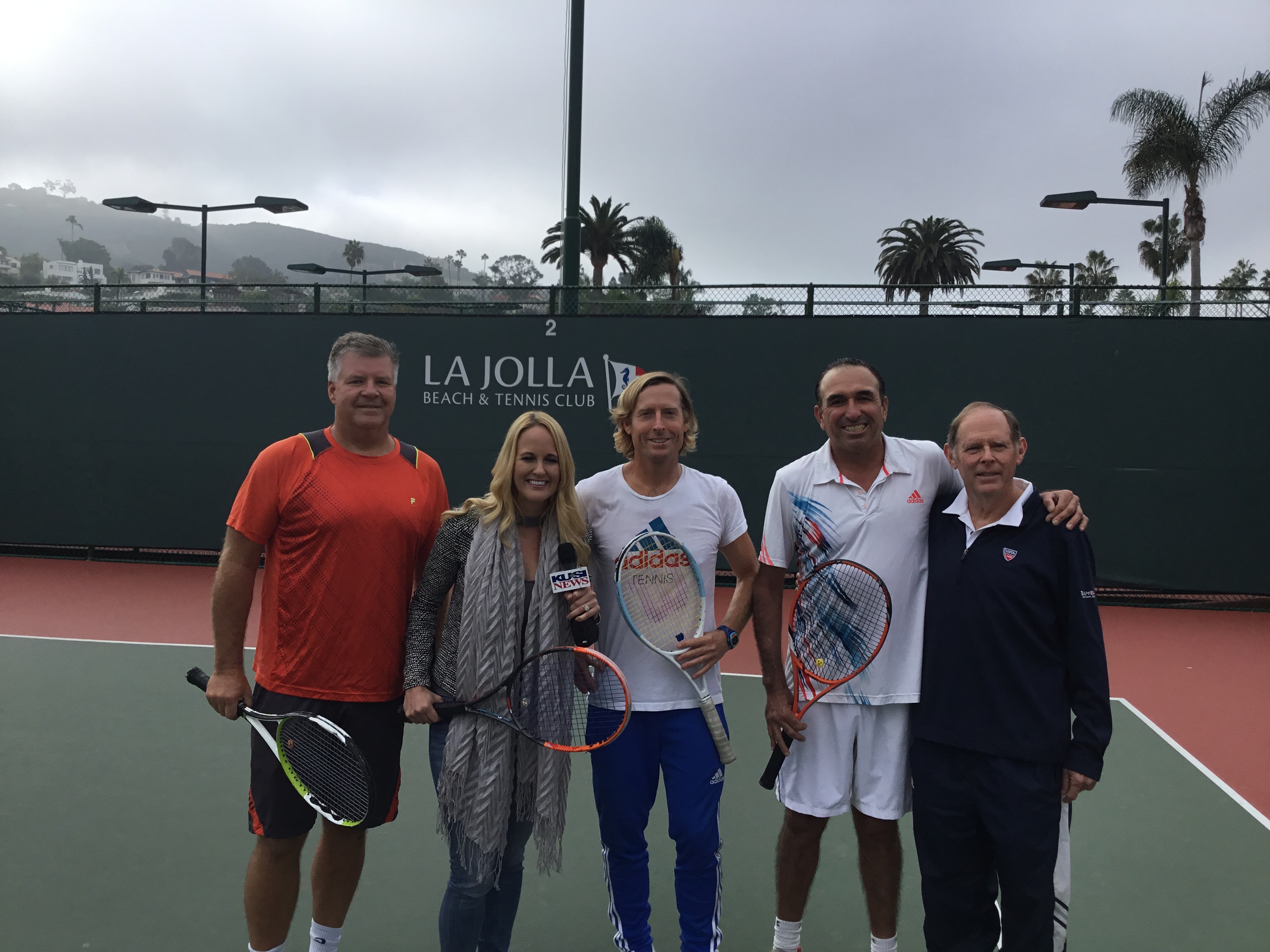 21 Nov

USTA 42nd Annual Hard Court Tennis Championships – Dec 2 – 8

The La Jolla Beach & Tennis Club, one of California's most treasured beachfront resorts for over 75years, will host the United States Tennis Association's (USTA) National Men's and Women's 42nd Annual Hard Court Championships. Competition is slated for Men and Women in singles, doubles and mixed doubles events for players 40 and over (players must reach or exceed the age of 40 at any time in this calendar year to be eligible.) Participants will include former touring pros and the nation's strongest players in this age group.

This seven-day event at the LJBTC will feature both singles and doubles matches starting on Monday, December 2 and the competitions will continue throughout the week. Also on the agenda is the USTA National Father/Son and Grandfather/Grandson Hard Court Doubles Championships beginning Friday, December 6, with matches concluding Sunday, December 8. The Father/Son championship has been held continuously at the La Jolla Beach & Tennis Club since 1959, and attracts the top father and son tennis teams in the nation.  The Grandfather/ Grandson Championship is a relatively new competitive division that started at the La Jolla Beach & Tennis Club in 2003.

Draws will be posted at the Beach Club and will be available via LJBTC.com.

The tournament is FREE and open to the public. There is a small parking fee if parking at the club.