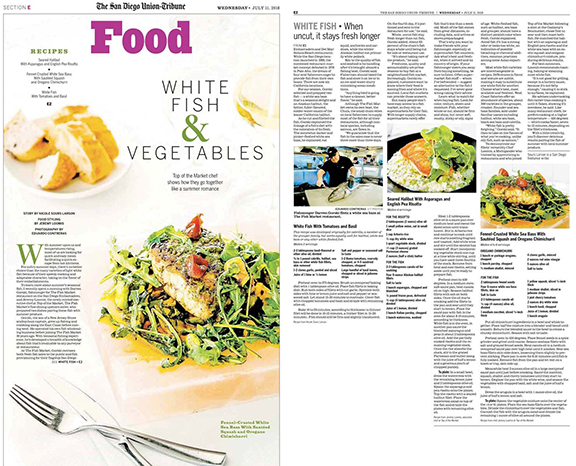 12 Jul

Front Page Food Section on The Fish Market and Top of the Market

We secured a front page feature story with a jump in the food section of our local daily newspaper, The San Diego Union Tribune. It was on our client The Fish Market and Top of the Market. They are the premiere fish restaurant in San Diego. Read the story here, it includes some super easy and yummy recipes.

This took several months to pull off as it usually does for a story of this magnitude. We set up several interviews with various personnel as well as the photo shoot. We also had to navigate the changing of their Executive Chef. Not an easy task given all parties involved and schedules. We are so thankful to everyone who helped out with this story.

If you want results like this that delivers impact to help you, your organization or brand really stand out, give us a call 858-794-6974 or email us [email protected] and let's get the conversation started.